Behandlings lasere og andre lys-healings lamper er besværlige at bruge, mange kræver faktisk at man tager lange og dyre kurser.
Bioptron derimod er produceret til at de er lette at bruge, samtidigt med at der ikke er gået på kompromis med kvaliteten
HOW TO USE
BIOPTRON® Hyperlight Therapy is to be performed individually. The duration of each session and of the entire course of the treatment depends primarily on your health problem and on the state of the area to be treated. Depending on the medical condition to be treated, the BIOPTRON® Hyperlight Therapy treatment will only take a few minutes once or twice a day. BIOPTRON® Hyperlight should be used as it is described in the "Instructions For Use" brochure when desired.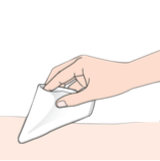 Step 1
Carefully clean the area to be treated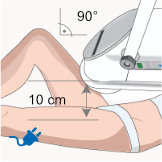 Step 2
Hold the device at 90°, for distance of about 10 cm from area to be treated.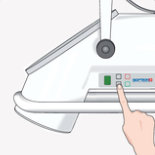 Step 3
Set the treatment time and press start.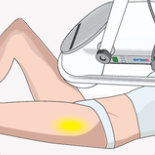 Step 4
Lie on the comfortable mat during your treatment.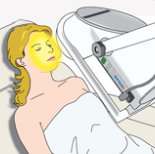 Step 5
Adjust your device according to your needs. Treatment starts. Relax.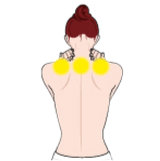 Step 6
Treat target skin areas one by one.
---

Use BIOPTRON® Hyperlight once or twice a day for 2-10 minutes (up to your medical indication) or follow your doctor's advice